Blog Posts
Thoughts on life, writing, art, and health.
Photo by Aaron Wilson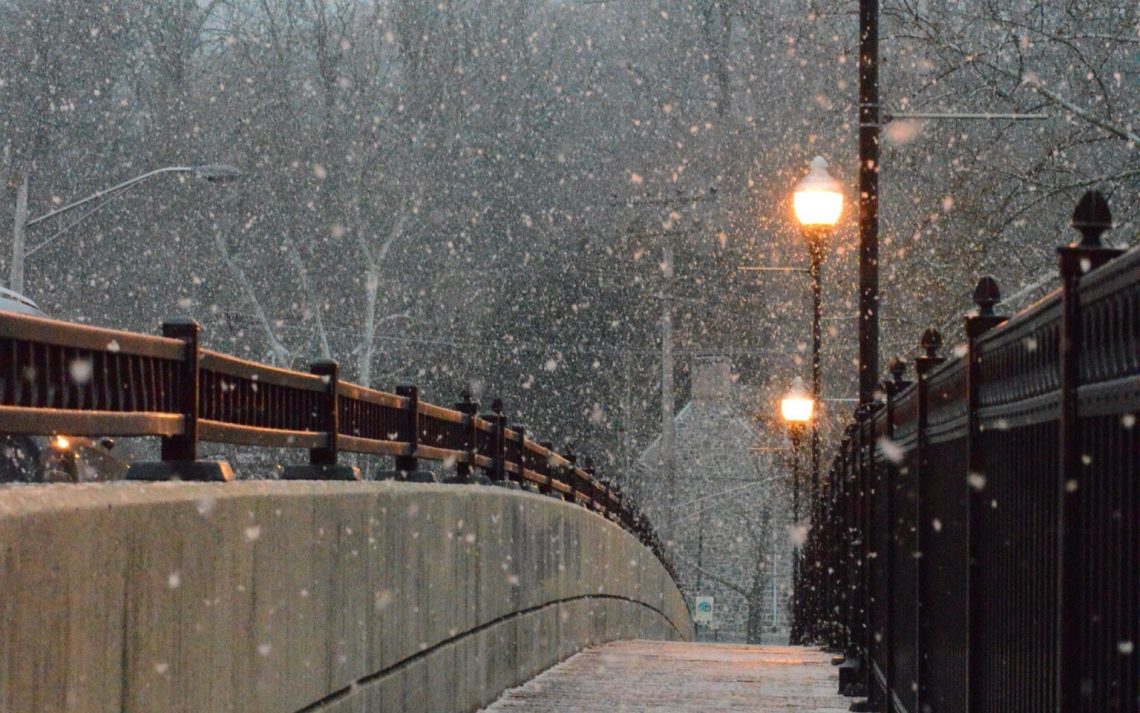 One out of twelve for the year. January went by as it normally does for me. The first month always gives a good pace and then we snowball to the autumn and winter seasons again.
My social media habit breaking has been going well. I admit there have been a few times I stayed up past midnight when my phone timers reset to zero so I could keep scrolling on TikTok and Twitter… And a few other times where I extended the 30 minutes to 35 to finish a thread (reading or writing). But I reach for my phone a lot less now.
Let's look at the books, music, games, mental health, and accomplishments of January.
📚 | Books I Read
I started reading audiobooks this year and I'm really glad for it. So often I'll find myself doing a task that doesn't really need my brain, like washing dishes or walking around or playing with the cat, and I want to read at the same time. Audiobooks are great for that! I use Libby on my phone and a set of wireless earbuds. I borrow books from the Ottawa Public Library. There are a lot of classics to choose from and I've now discovered that audio format is so much easier for me to read the books. I just started Pride and Prejudice, which I've tried to read for many years, but put down because the 200-year-old language was difficult for me. But now that I hear it from a skilled narrator? I'm invested!
Three of the four books I read or finished in January were audiobooks.
Walk Two Moons by Sharon Creech, read by Mary Stuart Masterson (HarperCollins Audio)
Inkspell by Cornelia Funke
Frankenstein by Mary Shelley, read by George Guidall (Recorded Books, Inc)
Grimm's Fairy Tales, read by a full cast (Penguin Random House Audio)
Read audiobooks! Use your library!
🎶 | Music I Enjoyed
Japanese Citypop has been my favourite this month! Citypop is a genre of pop from Japan that emerged in the 1970s and 1980s. Its influences included American soft rock and funk music, and it has made a comeback recently for the aesthetics of analog audio (CD-roms, casette tapes, and the pre-Internet age) and, of course, nostalgia. Its influence has also emerged in current Korean pop music, with artists such as Yubin and Yukika using its musical styles.
Some favourite songs include:
"Plastic Love" by Mariya Takeuchi
"Midnight Pretenders" by Tomoko Aran
"I'm in Love" by Tomoko Aran
"Believe in Us" by Cindy (Angel Touch album)
"O Dori Na Yo" by Ken Tamura
"City Dreams from Tokyo" by Hideki Saijo
"Jealousy" by Kunio Muramatsu
I'll pull up a playlist video on YouTube and listen for hours at a time. I've included one of my favourites below, which uses footage from Japanese films to add to the ~aesthetics~
🎮 | Games I Played
So much Breath of the Wild! The last Legend of Zelda game I played was Oracle of Ages in probably 2002, and while I know the general dungeon format for Legend of Zelda games, Breath of the Wild has been absolutely incredible. I watched my room mate play a bunch of it in the fall and waited until I had enough down time to really power through it.
I've also been playing a steady amount of Love Nikki: Dress-Up Queen on my phone (my mainstay phone game for the last… 4 years). It takes my mind off reality for a nice short amount of time and transports me to a place of admiring beauty and style. I've also been doing daily logic puzzles of the "Einstein's Riddle" variety on my phone too. I love these a lot, especially at night before bedtime, since they're challenging enough to focus my mind on one thing, and I feel rewarded for how quickly I can complete the puzzle.
🧠 | Mental Health Check-in:
I am struggling. I burned out in the middle of December after I left my part-time job at Tim Hortons and returned to full-time editing and Studiosity work. I was overworking myself in 2020, and I didn't get off to the best start for 2021 regarding my workload. I didn't really have a true rest from work when changing my job situation, and I regret that a lot. The pandemic also continues to stress me out. So for now, I'm trying my best to take care of myself, but I'm run down by a lot of negativity and difficulty, especially with my bipolar disorder.
⭐⭐🔳🔳🔳
I'd rate my current mental health 2 out of 5 stars. I'm mostly couching it lately. My struggle is mostly how well I maintain the most basic of self-care (also known as literally the bare minimum for functioning). At least I'm sleeping more! But I am definitely overextending my work with a lot of freelance projects.
🏆 | January Accomplishments & Highlights
Edited a wonderful manuscript by Antonio Gonzalez-Rodriguez (I can't wait until he publishes it so I can buy a copy and read the story again!)
Got about halfway through Legend of Zelda: Breath of the Wild
Took on a brand new project with a whole new skillset in website development and launched Woods Craft, an online shop for small-batch handmade pottery and textiles
📋 | February Plans
I want to continue my reduced social media time. I have one freelance project coming up. In addition, I want to improve my work-life balance and get more regular with other job responsibilities. Finally, I want to be more creative!
February's plans include more drawing, writing, and playing video games. I hope I can beat Breath of the Wild and Final Fantasy 8.
---
How was your first month of the year? 👋🏻